Kentucky Historical / Instant Racing Locations
Instant racing or historical race wagering is an electronic gambling system that allows players to bet on replays of horse races or dog races that have already been run. Here, in Kentucky the historical racing terminals resemble slot machines and are based on historical horse races.
By law they have to be called instant or historical racing machines but the average person is not going to see any visible difference. Once you select the 'handy helper' button the play is the same as a slot machine. Some of the newer machines even auto select that option for you unless you choose to over-ride it. If you can see any real difference between them and a slot machine be sure to tell me about it.
Technically speaking the internal algorithms are slightly different because the race results do affect the results. But for the average player there isn't any difference. If you enjoy playing slots, you will enjoy playing these machines.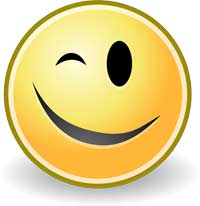 They aren't slot machines. They are historical racing machines.
Red Mile Gaming & Racing
1200 Red Mile Rd
Lexington, KY 40504
Info@TheRedMile.com
Sunday - Thursday 10 AM - 2 AM
Friday and Saturday 10 AM - 4 AM
website:
Red Mile Gaming & Racing
(859) 255-0752
Kentucky Downs
5629 Nashville Rd
Franklin, KY 42134
Local Calls: 270-586-7778
Sunday – Thursday 10AM to 2AM
Friday and Saturday 10AM to 4AM
website:
Kentucky Downs RaceTrack
Ellis Park Racing & Gaming
3300 Highway 41 N
Henderson, Kentucky 42420
Local Calls: : (812) 425-1456
Sunday – Thursday 10AM to 2AM
Friday and Saturday 10AM to 4AM
website:
Ellis Park RaceTrack
Derby City
4520 Poplar Level Road
Louisville, KY 40213
Sun – Thurs: 9am – 4am
Fri & Sat: 9am – 9am (24 hours)
Phone: (502) 961-7600
website:
Derby City Gaming
This page updated 02-27-2020
---
More Articles in: Articles
Click or touch anywhere on the text to view article.
Gambling in Kentucky is Legal
I started out to write an article entitled "A brief history of gambling in Kentucky". I wanted to define what once was and when it became illegal. Th................

---
Are Casinos Banned by Kentucky Constitution?
At various times while researching these articles I leaned in different directions with regard to casino gambling and whether or not it is, is not or ................

---
Brief History of the Slot Machine
Charles Fey is generally accepted as the inventor of the mechanical slot machine, with spinning reels and the ability to dispense coins to the winners................

---
Horse, Harness & Off Track Betting
Kentucky has plenty of gambling action if you like horse and/or harness racing or off track betting on either of them. Here is a list of the tracks. C................

---
What is a Video Lottery Terminal?
They are similar in playing style to a slot machine but they are not the same as a slot machine. VLTs in every jurisdiction that I have found referenc................

---
How to Leave a Casino Feeling Happy
Winning in a casino does not necessarily mean leaving with pockets full of money; it is about going home 'not broke' or further in debt. We have all ................

---
Ohio River valley Casinos near Kentucky
Riverboats is not an actual definition anymore. Most if not all of these are permanently docked or been replaced with permanent buildings.................

---